Format using BlackVue Viewer (Windows) #
1. Insert the microSD card into the microSD card reader and connect the reader to your computer.
2. Download BlackVue Viewer (Windows) from www.blackvue.com > Support >Downloads and install it on your computer.
3. Launch the BlackVue Viewer that is installed on your computer.
4. Click the
Format button, select the card drive and click Format.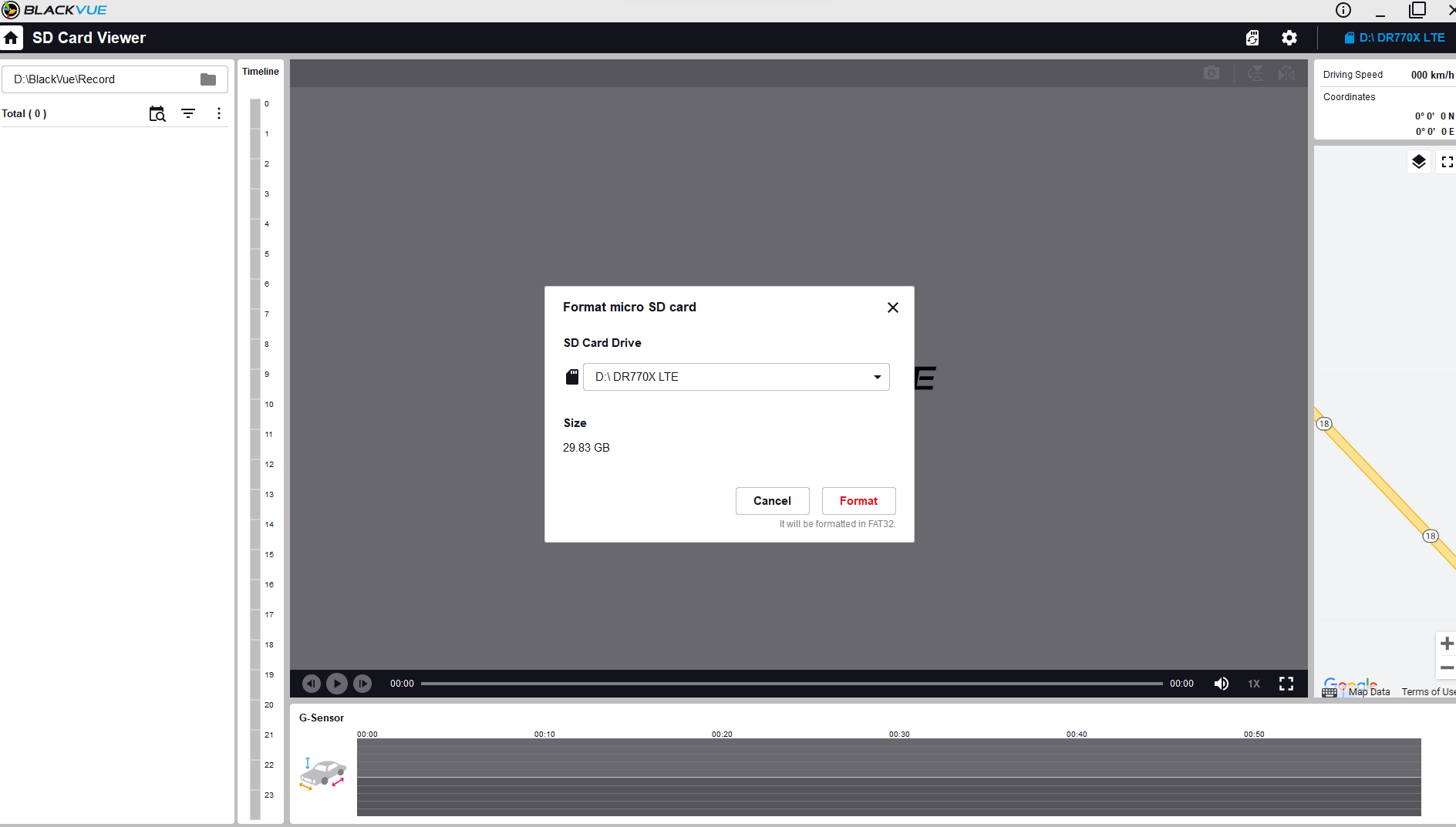 Format using BlackVue Viewer (macOS) #
1. Insert the microSD card into the microSD card reader and connect the reader to your computer.
2. Download BlackVue Viewer (Mac) from www.blackvue.com > Support > Downloads and install it on your computer.
3. Launch the BlackVue Viewer that is installed on your computer.
4. Click the
Format button and select the microSD card from the list of drives in the left frame.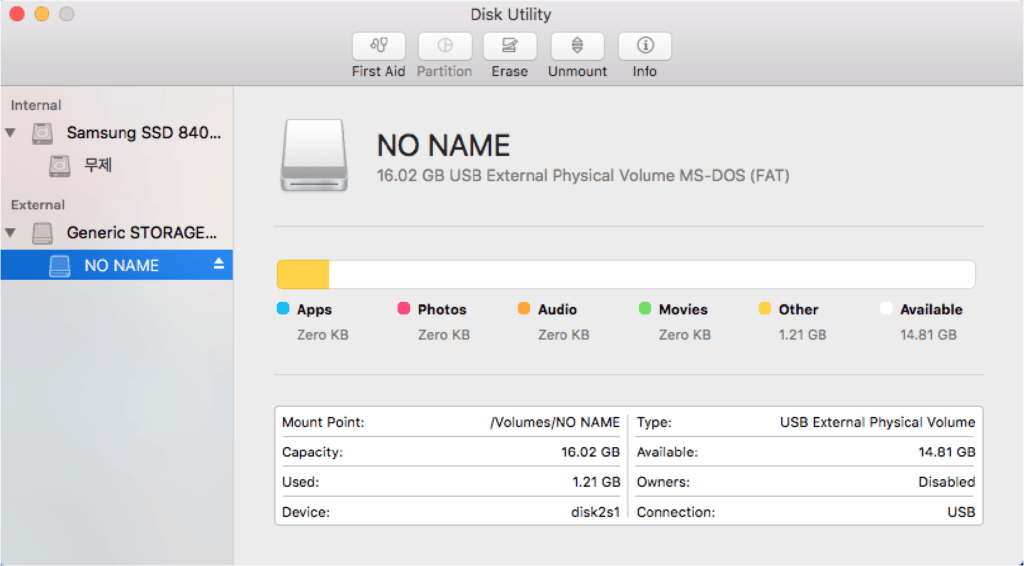 5. After selecting your microSD card select the Erase tab in the main window.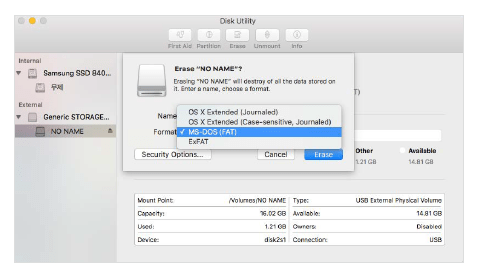 6. Select "MS-DOS (FAT)" from the Volume Format drop-down menu and click Erase.
Format using BlackVue App (Android/iOS) #
1. Open the BlackVue app that is installed on your smartphone.
2. "Pair" your smartphone with the BlackVue dashcam via Wi-Fi Direct.
3. Press
(If your dashcam is not already added on the app, refer to "Opening video files" and add your camera to the list).
4. Select Format microSD card and click format.
5. Your BlackVue dashcam will initiate microSD format.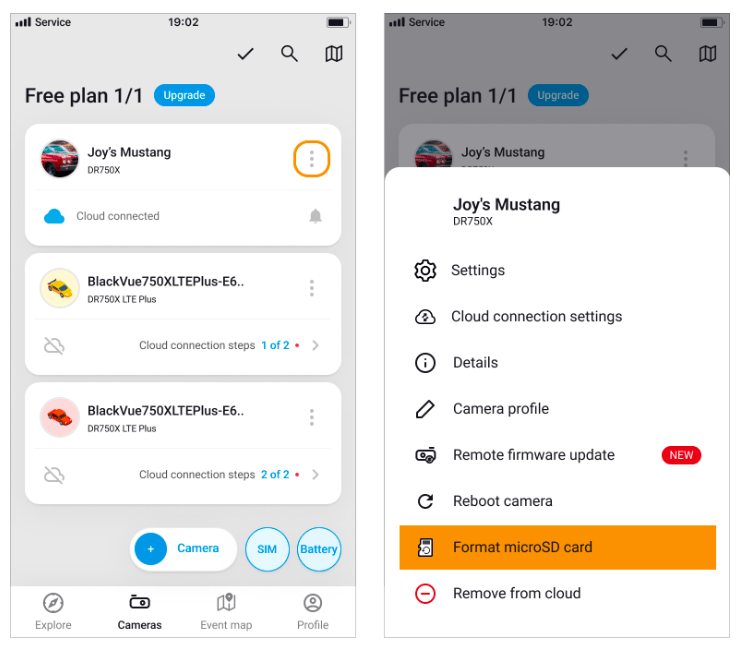 Note
•  Wi-Fi Direct lets you directly connect your smartphone to your dashcam via Wi-Fi within a range of 10m.
Note
•  Formatting the microSD card once a month is recommended.
•  Format the microSD card if the recorded video quality appears to be poor.
•  Only use official BlackVue microSD cards. Other cards may have compatibility issues. PittaSoft Co., Ltd. will not be held responsible for any problems caused by using another manufacturer's microSD card.
•  For Windows users: To format the microSD card directly from "My Computer", right-click the microSD card drive and select Format. Select File system as FAT32 and Allocation unit size as 64KB then click Start. If FAT32 is not available or can't be selected, please format the microSD card using BlackVue Viewer.